who dat? contest.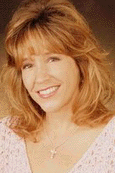 (yo stee. i know
who dat?)
---

last game:

none
---
trade runner





Take that out of your mouth! What's wrong with you? It's time for
Stee Takes A Look At The Trades.

Paul McCartney Reportedly 'Still Talks to Linda'. Former Beatle Sir Paul McCartney says he still talks to his late wife Linda and has asked her approval for his new relationship. The original lyrics were actually, "Will you still need me? Will you still feed me? Will you still talk to my dead body?"

Dr. Laura TV Show Debut Quiet As Sponsors Withdraw. Another sponsor has dropped its ads because of Schlessinger's past references to homosexuals as "deviants" and "biological errors." Wait, what's the problem? I mean, they are deviants, right? I don't see the controversy. Of course I'm kidding. Gay men and straight men equally perverted and horny. We have "Juggs" magazine, they have "Rump." Same thing.

Kevin Spacey Donates $100,000 to Striking Actors. Oscar-winning actor Kevin Spacey has donated $100,000 to an economic relief fund for union actors staging a 19-week-old strike against television and radio advertisers. (Nice segue from "Rump" to Kevin Spacey, huh?) Actually, this is incredibly cool of him. Funny thing is, yesterday it was announced in grand fashion that Jay Leno donated $10,000. Oh man, does he look like a cheap bastard now.

Alaska Mayor Works Magic on Harry Potter Contest. An Alaska mayor, Bob Weinstein of Ketchikan, was irate about his state's exclusion from a contest for fans of the fictional wizard. Frankly, I'm shocked by this story. They have Jews in Alaska?

Gray rolls dice on Vegas 'Mars' musical.The musical version of John Gray's "Men Are From Mars, Women Are From Venus," the No. 2 bestseller of the 1990s, will open Sept. 28 at the Flamingo Las Vegas hotel. Um, if you know anything about the orientation of most male musical theatre performers, this show should really be called "Women Are From Venus, Men Are From The West Village."

Broadway Blockbuster 'Cats' Closes After 18 Years. In a flourish of fur and song, whiskers and many tears, "Cats," the longest-running show in Broadway history, closed on Sunday after 18 years, 7,485 performances and a box office gross of more than $400 million. "In a flourish of fur and song?" Bwah! I just love that "Cats'" slogan was, "Now and Forever." Um, guess not.

Page, Black Crowes scrub U.S., European tours. Former Led Zeppelin guitarist Jimmy Page and the rock band the Black Crowes have canceled the remainder of their joint U.S. tour and upcoming European dates, due to a back injury Page suffered last month. Right. "Back injury." I'll just quote Howard Stern on this: And in a related story, the Black Crowes gave refunds to the two people who bought tickets.

John Malkovich mulls Green Goblin role. John Malkovich is in negotiations to star as the Green Goblin in Sony and Marvel Entertainment's "Spider-Man." Perhaps he'll change his mind when he learns that Tobey Maguire is playing Spider-Man. "Spins a web, any size. Makes audiences yawn, and close their eyes. Look out! Here comes the Spider-Man."
---
The Forum
---
The Anna Nicole Smith Happy Song Corner





Risin' up, back on the street. Took my time, took my chances. Went the distance now I'm back on my feet. Just a man and his will to survive. So many times, it happened too fast. You trade your passion for glory. Don't lose your grip on the dreams of the past. You must fight just to keep them alive. It's the eye of the tiger. It's the thrill of the fight. Risin' up to the challenge of our rival. And the last known survivor stalks his prey in the night. And his fortune must always be, Eye of the tiger Face to face, out in the heat. Hangin' tough, stayin' hungry. They stack the odds. Still we take to the street. For the kill with the skill to survive. Risin' up straight to the top. Had the guts, got the glory. Went the distance now I'm not gonna stop. Just a man and his will to survive. The eye of the tiger... speaking of which. Hee. Hee. Uh... what? Naw. Naw. Y'all, I got something in my eye. I do. I do. That's why my eyes are all red. I'm serious, fuckers. I'm not...no I'm not. I'm not. I'm a good girl now. I swear. I would never smoke marijuana. Not after rehab. I'm telling you... Say, y'all wanna go get some fuckin' chicken? I'm starving!

home back index next howl