who dat? contest.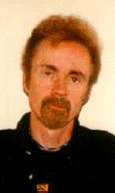 (yo stee. i know
who dat?)
---

last game: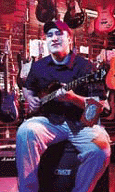 the insanely young inventor of napster, shawn fanning.


first correct answer:
---
left column like biscuits. But why limp biscuits? Not enough flour maybe?

multi-steeing





Right now it is nearing the end part of my work day and I'm multi-tasking like a motherfucker. I'm feeling hopped-up on something, even though it's just lack of sleep and general life confusion. I get like this. I guess manic, but productive. I was going to write about the state of my "career" (HA), but I'll do that later. Right now I can't stop moving. Right now I can't form thoughts too well. Right now I'm bumping Limp Bizkit. Better switch to something else. I'm like that Family Ties episode where Alex takes his sister's fat friend's diet pills - all painting my room while studying. Right now I am:
Listening to some Bloodhoung Gang MP3's.
Proofing a writing assignment - my first recap for MightyBigTv actually. (It's on the Real World/Road Rules Casting Special. I'm doing Road Rules. Kim is doing Real World. We trash the Casting Special together. Go check it out... [if it's up yet])
Cranking through a long bit of work-work.
Calling my friend to confirm I can hang with him Friday night to see his dad's dog and his new house.
Trying to schedule drinks with a friend tonight.
Trying to schedule drinks with a producer.
Trying to schedule drinks with an agent.
Writing 7 emails to people to whom I owe email.
Wondering about the structure of that last sentence fragment.
Reading the journals on my list.
Answering reader email.
Outlining the three shows for my comedy group's rehearsal tomorrow.
Reading a short story I want to finish by the day's end.
Trying to find the lyrics for The Bloodhound Gang's "Ballad of Chasey Lane". Ah: "Dear Chasey Lain I wrote to explain, I'm your biggest fan. I just wanted to ask, could I eat your ass? Write back as soon as you can." Ha.
Cleaning out my outdated calendar.
Finishing reading the trades.
Loading phone numbers into my cell phone.
Trying to confirm the upcoming rumored Weezer shows.
Figuring out if I can go to the J. Mascis concert I've just been invited to. Ditto with the baseball game. Ditto to work drinks tomorrow.
Wishing we'd seen the Cure the other night when we had the chance... as they've apparently just broken up.
Catching up on The Onion. Fametracker. Hissyfit. Noticing that Diane got a new domain. Congrats to her.
Wondering if I should have another Diet Coke.
Shopping at Amazon.com for the new Pearl Jam and A Perfect Circle CD's.
Talking on the phone long distance.
Being talked to by co-worker who finds it fun to come up behind me and tickle me.
Wondering what to buy my sister for her now past birthday.
Looking for tickets online for 3 upcoming trips. Mulling over a fourth...
Trying to write an entry.


---
The Larry King Happy Song Corner





Now that I've met you would you object to never seeing each other again. Cause I can't afford to climb aboard you no one's got that much ego to spend. So don't work your stuff. Because I've got troubles enough. No, don't pick on me when one act of kindness could be deathly. Deathly. Definitely. Cause I'm just a problem for you to solve and watch dissolve in the heat of your charm. But what will you do when you run it through and you can't get me back on the farm? So don't work your stuff. Because I've got troubles enough. No, don't pick on me when one act of kindness could be deathly. Deathly. Definitely. You're on your honor cause I'm a goner and you haven't even begun. So do me a favor if I should waver be my savior and get out the gun. Just don't work your stuff. Because I've got troubles enough. No, don't pick on me when one act of kindness could be deathly. Deathly. Definitely... speaking of which. Larry has troubles enough, too. The gout. The rickets. The shingles. The scurvy. Not to mention the piles. Yow.


home back index next howl