who dat? contest.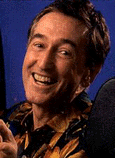 (yo stee. i know
who dat?)
---

last game: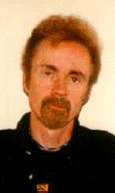 author t.c. boyle.
budding prospects. the tortilla curtain. the road to welville.


first correct answer:
---
left column think you no love him no more. that ok. found dollar yesterday. you know what that means? house of bad girls for left column! tonight. so there.

no! no! no!





I'm sort of in too much shock today to write. Why? Because... I can't say it...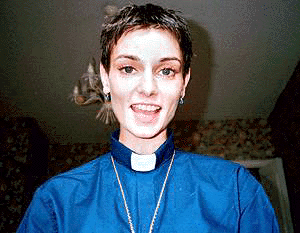 Sinead O'Connor is a lesbian.
I'm stunned. I don't know what to say.
Well, Tracy Chapman better never come out. Leave me at least one... What? No. Shut up! No!
La la la la la! I can't hear you!!! La la la la la...


---
The Larry King Happy Song Corner





Wintertime winds blow cold this season. Falling in love, I'm hoping to be. Wind is so cold, is that the reason? Keeping you warm, your hands touching me. Come with me dance, my dear. Winter's so cold this year. You are so warm my wintertime love to be. Wintertime winds blue and freezing. Coming from northern storms in the sea. Love has been lost, is that the reason? Trying desperately to be free. Come with me dance, my dear. Winter's so cold this year. And you are so warm my wintertime love to be... speaking of which. Wintertime winds blow cold this season. Making my nipples rub on my shirt. I don't mind that so much. One time after a particularly rousing interview, I invited young Susan Lucci to get a hot dog with me. Well, at the hot dog stand, the wind started a-blowin', and I could feel my nipples getting erect. So I turned to Ms. Lucci to give her a better view. Well, had she not suddenly remembered a dermatologist appointment, I'm sure we would have been swapping spit within the hour. You can bank on that.


home back index next howl