who dat? contest.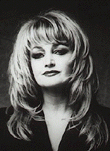 (yo stee. i know
who dat?)
---

last game: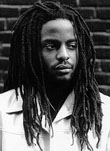 and i quote, "...that coke smuggling, Carly Simon loving, Refugee All-Star -- John Forte. Is he still in jail?
first correct answer:
robecca glover
---
the final cut

Hey, bitches. I hope you had a nice weekend. This was a wild, crazy, fun-ass weekend. It seems like it lasted forever, and it sort of did. A lot happened. Really a lot. There was a reading, drinks, a lot of writing, phone calls, errands, parties, more work, a movie, drinks. The movie I saw was You Can Count On Me. We saw it last night and I think so far this is my favorite film of the year. It's small and quiet and intimate, but insanely well acted. I've never cared for Laura Linney, but she's wonderful as a conflicted woman whose brother, played oddly and beautifully by Mark Ruffalo, comes to town to visit. The strangest thing about the film: another young Culkin brother is in it. He's like eight. How many fucking Culkin kids are there? They all look stoned and have a very mature, dry delivery, even at eight. Spooky. But anyway, go see this movie. Forget Charlie's Angels for one weekend, OK?.
Oh, my new The $treet is up. Thanks for those of you who signed up for the mailing list. That was very sweet. And Pamie's David Blaine piece is up too.
Man, I resisted posting my amazon.com wishlist but I see someone found it anyway and bought me something. Yes, they are fun to look at, but I just updated it for the contest and to make it easier on friends. I did the thing last year and quickly felt very strange about it. Luckily, I think with everyone posting their lists this year, the pool has been flooded.
OK, let's finish this goddamn MTV 100 Greatest Blah Blah of All Blah list.
25 ...BABY ONE MORE TIME Britney Spears. You know what? I like this song and think it deserves to be here. She is a phenom and it's an insanely catchy song and so what do you think about that, huh? How you like them apples?
24 WHAT'S GOING ON Marvin Gaye. Yes. One of the most haunting R&B songs ever. Perfectly sung and recorded; both poignant and catchy. I remember where I was the day I learned that Marvin Gaye had been shot by his father. I couldn't have been more than ten and I was stunned. It was one of those unfathomables for a kid, like when the Space Shuttle blew up... or when The Facts of Life went off the air.
23 OH, PRETTY WOMAN Roy Orbison. Eh, pretty woman. I find Roy Orbison creepy. I'm sorry. He was creepy. His voice, beautiful, this song, as memorable as any. And yet. Roy Orbison: fuckin' creepy dude. And yes, speaking of creepy...
22 BEAT IT Michael Jackson. Yes. Of course. I find the message of this song pretty confusing. Is it that you should run away from confrontation, or you shouldn't? Or is it just an exploration of that age-old fight or flight question? Or is it about jerking off? I'm sure I'm just stupid, but I guess I never really thought about it too hard. I just wondered what Michael kept in all those pockets... and then got weirded out by the possible answers.
21 BROWN EYED GIRL Van Morrison. I love the footage they keep showing of him singing this song. He's pretty dead in the eyes and just looks like he'd rather be doing anything else than singing this fucking song once again. I wonder if he even sings it anymore. I got a VM album that came out about 10 years ago which I love, Hymns To The Silence, but I can only take him in small measures, in certain songs. He's one of those people I love in theory, but rarely listen to in actuality.
20 LIKE A ROLLING STONE Bob Dylan. I talked about Dylan earlier. Naturally, this is a great song. Groundbreaking, blah blah blah.
19 VOGUE Madonna. No. No! Vogue!? Fucking Vogue?! Does anyone like this song? Oh, god, I dislike everything about Vogue, from the way the vocals are recorded to the words to the beat to the little "rap" in the middle. Terrible. Terrible. Her just co-opting something happening on the underground and making it mainstream. And who cares. She has 100 better songs than this. Vogue. No-gue.
18 LOSING MY RELIGION R.E.M. That's stee in the corner. OK, yes. The most pop-y and yet still meaningful and artistically sound R.E.M. pop song. Someone made this point and I agree: this song doesn't even seem a second dated though it's been out for 10 years. Terrific song. I wish they'd stayed more in this direction than done shit like Monster. That's when they lost me, and I'm still having trouble finding my way back.
17 SUPERSTITION Stevie Wonder. Yeah. Can't get a whole lot funkier than Superstition. Stevie Wonder at his most bad-ass. But while The Cosby Show was bad enough -- I'll never forgive him for Wild Wild West.
16 NOTHING COMPARES 2 U Sinead O'Connor. Man, Prince must be pissed that this is the highest Prince song and it's not even him singing. But yeah, this is a gorgeous song, gorgeously sung. The video is stunning. I don't care if Sinead went nuts later in life and became a lesbian priest or whatever, she will always be this hurt but powerful woman with the head and the tear. Well, she'll also be Jan Hooks doing her on SNL and someone else on this obscure Idiot Box (starring Alex Winter) sketch. Funny shit, man. ("If it wasn't for this country, lady, you'd be making car-bombs in Belfast.")
15 IMAGINE John Lennon. This song confused me deeply when I was younger with the politics. "Imagine no possessions." Sounds terrible to me but suddenly he's saying that's a good thing. Beautiful, but it tired me out. I like my pop with a little more pop and a little less... I don't know... Yoko.
14 BROWN SUGAR The Rolling Stones. Naw. Never liked this song. Yes, I've already said that I don't really like the Stones, but this is not even one of their good ones. Plus, I could never get over the slightly off-putting nature of these English white men fetishizing black women.
13 SWEET CHILD O' MINE Guns N' Roses. Yup. I miss G N' R so much. This is such a fucking kick-ass rock song. I dare you to hear this song and not sing along and get angry and sad and happy all at the same time.
12 WHERE DID OUR LOVE GO Supremes. Sure. I guess. I hate to say it, but Supremes is shit I respect, but would never just like, play, when I wanted to have a good time or relax or, really, anything. But yeah, this song is great. Can't argue with that.
11 HOTEL CALIFORNIA The Eagles. Again, I could never hear this song again and be fine with my life, and yet I understand why it's here and probably deserves to be historical context blah blah seventies a wasteland blah blah blah. Henley is a freak. Glenn Frey too. Will Farrell did a hysterical Glenn Frey skit on SNL with Ben Stiller. Walsh is insane.
10 I WANT IT THAT WAY Backstreet Boys. OK. (calm now. caaaaaalmmmm) I give up. My head hurts now.
9 I WANT YOU BACK Jackson Five. Still recovering... Yeah, sure. Jackson Five. Fine. I just... help.
8 ONE U2. Sure. Great song. Pretty and gorgeous and sad. (Pssst, did you see number ten? What the... Ow.)
7 RESPECT Aretha Franklin. Yeah yeah yeah. Sure. Fine. (Backstreet Boys???????????)
6 I WANT TO HOLD YOUR HAND The Beatles. OK. I feel a little better. This is the first rock song I remember hearing. My parents had Meet The Beatles! and I remember listening to that song over and over and drawing on the back of the sleeve. (Yes, shut up vinyl nerds, I know how much it would be worth now in good condition.) I remember walking to school with my mom and singing that song when we'd cross the street and I had to hold her hand. The Beatles are just good. Just a good good thing.
5 BILLIE JEAN Michael Jackson. I always was a Beat It man myself (shut up, you.) A pop song about palimony never really did it for me.
4 LIKE A VIRGIN Madonna. Wow. This high? Really. OK. I can dig it. I had her poster on my wall when I was younger, literally and figuratively.
3 SMELLS LIKE TEEN SPIRIT Nirvana. Yes. Great song. Yes.
2 (I CAN'T GET NO) SATISFACTION The Rolling Stones. Somehow every time anyone does a list, this is number one or two. I don't know. Fine. I'm just tired. Really. It's fine.
1 YESTERDAY The Beatles. Beatles. Longing. Regret. Wistfulness. Yesterday. Beautiful. Would it be my number one? No. But.
I'm done? I'm done. Hallelujah. Good night.
---
My pick for topic of the day at Three Way Action:

What do you think about this 100 Greatest Pop Songs list?
---
The Robert Downey Jr. Happy Song Corner





Ooh, let me take a candle to a cellar tonight. And I'd like to take some matches there and set it alight. I can, cos I've seen those kind of places before. Ooh, I'd like to have a party in a cellar tonight. And I'd love to have a party but it wouldn't be right. I shan't. Cuz I've seen those kind of people before. I won the war in the sitting room. I won the war but it cost me. I won the war and I feel proud. But I don't know why it's hard to get to sleep in my house. Ooh, I have to pull the blankets up to cover my head. Aand I have to pull the blankets right up. Bbut I don't know why it's hard to get to sleep in my house. Well you keep following the feel of the fire. It's not difficult to see that you're young and selfish, and liberty and money, don't go. Let me take a candle to a cellar tonight. And you should see the parties we've had before. Give me the time, give me the time, give me your watchword, give me whatever you like. (Soon we'll be free.) I won the war in the sitting room. I won the war but it cost me. I won the war and I feel proud. But God only knows why it's hard to get to sleep in my house. Ooh (Supercilious smile.) Ooh (You're supercilious so...) Well you keep following the feel of fire It's not difficult to see that you're beautiful and young, and critical of nothing. And you keep following the feel of fire. It's not difficult to see that you're beautiful and young, but liberty and money, don't go... speaking of which. I've seen those kind of people before. I have. People like Cusack with his slicked hair and the freedom and all that. (Yeah, I know what he really does. I do. I mean, it's not like I enjoy, you know, casting aspersions, but let's just say that ol' Johnny isn't a stranger to my vice, you know.) So he's standing there with Clooney of all people for that school program thing they do, which I was supposed to go to, by the way. And someone asked Johnny-Boy, my old "friend," if I was still doing the film with him in February. "I don't know," says Mr. I don't want to buy or process or sell anything or whatever that was all about. I mean, talk about loyalty. Look, Todd Bridges is knocking on my door again. Why am I hiding under my desk. Well, there's a fine line between loyalty, and Todd Bridges.

home back index next howl