who dat? contest.

(yo stee. i know
who dat?)
---

last game: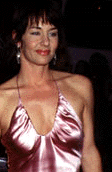 julie cypher
first correct answer:
limey jackie,
the nemesis of all American who dat? players...
---
couch love





I can't remember the last time I received a love letter. I have one saved from sophomore year high school. It was during a drama summer program and this girl spent the summer in Berkeley for the program. She was a junior and took to me in a scary way. And I mean scary in a very awesome way. I was foolishly involved with a tarty young thing and so didn't really pay all that much attention to the junior. Eventually I did come around, but pretty much too late -- the tarty thing had her claws in me and the mature older woman (for back then that one year was a significant difference) was leaving town. But on our final drama-filled party of the summer, she gave me an eight page letter, which is still perhaps the most lovely letter I've ever received. Not that I ever do, since my ego is so massive, (I'm kidding, bitches!), but a few times I've been feeling down and I've pulled that letter out and read it. It was the first indication of the effect one could have over another person and not even really know it. Yes, it was mostly high school drama program-fueled teen angst and emotional tragedy, but the feelings are not fake. They're just he ightened. It's like being drunk for six weeks. Anyway, I haven't received anything of that ilk for a while, and certainly not in the recent future.

But my couch, my poor, cushionless, rained-upon, discarded couch got a letter today, from his new sweetheart, the little bluish couch that appeared the other night next to my poor old soul of a sofa. And so I go from extreme guilt, to jealousy just like that. I mean, I'm glad he's found someone and I hope they're not parted anytime soon, but it does hurt just a little:

Dear Darling Man Couch,

How ruggedly handsome you are. Holding your post so bravely, you are the Marlboro Man. You are a man's-man couch. Hippie men trust you, nap on you, share their herb with you. And the other men you speak of, the ones who will drink beer on you and watch cars, you are their comrade. Who needs cushions? Your features are chiseled. You squint at the sun like Clint Eastwood. Rain does not bother you. You are at one with the world.

I beg of you, do not push me away. I see your candle wax, I too have been hurt by love. Like your bad, bad man of the cat stink; I had a bad, bad woman. With a bad, bad dog. A poodle dog. A yap yapping tinkles-when-gets-too-excited dog. Like your promises of fireplaces and naked women, I was turned out with promises that I would find a new home on the sunporch of a B&B run by loud-laughing lesbians, or in a quiet corner of a used book store where they play lots of scratchy Chet Baker records. (Lying bad, bad people. There is no fireplace nakedness. There is no sunporch. No Chet. Only the curb. and this stinking weather. and the distant threat of the couch-eating machine.) But none of that matters now; I have found you.

I had always thought of myself as only a small couch. But hold me close, and I will dare to be a loveseat. Who knows how many days we will have together? So let us spend these final days together, in love.

Always, ~Small She Couch

I hope I don't have to throw buckets of cold water down on them tonight.

So tomorrow we leave for a big bachelor/bachelorette weekend in Big Bear for my friend Todd. We're getting cabins and the girls are getting cabins and then we're all going to get together and party. It should be a blast. But since the Best Man lives on the East Coast and I'm also in the wedding party, I've had to help organize the thing. Sadly, I haven't had much time and thus things are a little sketchy. And now Todd has to work (he's shooting a movie) until late tomorrow afternoon so a few of us are just going to go onto the studio lot and hang in his trailer and eat craft services until he's done for the night, then drive up and meet everyone else. All told there will be about 30 guys and girls. That spells fun.

But first there's the welcome to L.A. Pamela party tonight at her new place. We partied over there Sunday night after the Tenancious D show and despite the no furniture and skipping stereo and broken VCR and chair made out of a shopping cart, I knew she'd fucking love the place. I think she's going to be happy there.



---
COUCH WATCH:
DAY 46.

STATUS:
STILL ON CURB


...could this be love?
---
The Anna Nicole Smith Happy Song Corner





The morning bell. The morning bell. Had a null encounter. Release me. Release me. You can keep the furniture. A bump on the head. Howling down the chimney. Release me. Release me. Please. Release me. Release me. Where'd you park the car? Where'd you park the car? Clothes are all alone with the furniture. Now I might as well. I might as well. Sleepy jack the fire drill. Running around around around... Cut the kids in half. Cut the kids in half. Cut the kids in half. I wanted to tell you but you never listened. Wanted to tell you but you never. I wanted to tell you but you never listened. Wanted to tell you but you never. Cuz I'm walking walking walking... The lights are on but nobody's home. Everybody wants to be a... The lights are on but nobody's home. Nobody wants to be a slave. Walking walking walking... The lights are on but nobody's home. Everybody wants to be a... Everyone wants to be a friend. Nobody wants to be a slave. Walking walking walking... speaking of which. I have nothing to say to y'all without my lawyer present. I don't. I don't. Hee. Fuckers. Sounds professional, huh?

home back index next howl