who dat? contest.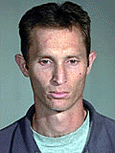 (yo stee. i know
who dat?)
---

last game:
'diary of bridget jones' author helen fielding
first correct answer:
your mom won. i already gave her her prize.
---
left column yank your sitcom, pretty ladies.

lovely rita, meter trade


Yeah, my sweet little bitches. You know what time it is...

Time for Stee Looks At The Trades.
Diaz Will Join Scorsese 'Gangs of New York'. Sure, I'm hoping this is going to be good (though I'm secretly afraid that Scorsese might be losing it), however, the notion of Cameron Diaz making out with Leo makes my skin crawl. Plus, Leo is playing a character named Amsterdam. That's a funny name.
Barker Says All Right to 29th Year With 'Price'. When you're sick at home as a kid, there's almost nothing better than watching The Price is Right. With that stupid little microphone, and the big wheel, and Plinko. Secretly, I was always hoping someone would stand a little too close to that big vertical wheel and get sucked down into it. However, I don't think I've been able to watch The Price is Right since the day I turned on the show and suddenly, within like one day his hair had gone totally white! I became convinced he'd had a JoBeth Williams Poltergeist moment the night before - so I was too scared to watch from then on.
'Graduate' Run Extended for Six Weeks in Britain. The super-smarmy British press is all abuzz over the fact that Kathleen Turner, playing Mrs. Robinson, is doing a brief nude scene in the stage version of the film. You know, I'm sure it's a great evening of theatre, but I'm not positive I want to see that. I just saw the Virgin Suicides and though I give her mad props for not going under the knife like, well, most 40+ women in Hollywood, boy she hit that age wall hard.
ABC Pulls 'Talk to Me,'. ABC yanked the new Kyra Sedgwick sitcom after just three airings. OK, raise your hand if you saw an episode of that show... OK, now raise your hand if you even knew Kyra Sedgwick had a sitcom... That's what I thought. ABC should have realized that when Nancy Travis' two sitcoms failed, not to give shows to any more C-List semi-leading ladies. Anyway, Kevin Bacon's shirt needs ironing.
Former "Baywatch" star David Hasselhoff's new TV show, "Doublecross", has been beached. Hasselhoff was set to play a convicted art forger forced to join a clandestine governmental organization. I can't believe with a concept that strong the show didn't make it! But seriously, Hasselhoff couldn't forge a Warhol. And I love his creepy plastic surgery face. He's looking more and more like Shatner. Or Seigfreid and Roy.
Spokesdog Rings Opening Bell in NYSE First. Gidget, the Taco Bell Chihuahua rang the bell to start the trading day Tuesday. In a related story, 80's battery pitch-man Jocko rang the bell at a Sydney-area Motel 6 looking for a room in which to continue his 3-day alcohol & crack binge. "Oy!"
Ringo Starr Hitting the Road for U.S. Tour. In a nod to the Ghost of Beatlemania Past, Starr announced the tour at the Plaza Hotel, where thousands of screaming girls converged in hopes of catching a glimpse of their idols during the group's maiden U.S. visit in February 1964... as opposed to yesterday's press conference, where the crowd featured only two screaming women, one of whom thought she was there for a Starr Jones press conference.
Beatles' 'Revolver' Chosen Best British Album. ...the fuck? What about Samantha Fox's 'Touch Me'? Dammit.
Giuliani's wife postpones role in "The Vagina Monologues" due to her husband's bout with prostate cancer. I really don't have anything to add to this.
---
ONE YEAR AGO TODAY: Woke up. Made coffee. Made toast. Watched Catie Kouric. She scared me during an interview with Matthew McConaughey - could see her getting flirty and visibly aroused. Went back to bed.


---
The Larry King Happy Song Corner





He makes the best fucking films. He makes the best fucking films. If I ever meet him, I'm gonna grab his fucking neck and just shake him and say "Thank you. Thank you for making such excellent fucking movies." Then I'd twist his nose all the way the fuck around and then ripoff one of his ears and throw it like a, like a, like a fucking frisbee. I wanna chew his fucking lips off and grab his head and suck out one of his eyes and chew on it and spit it out in his face and say thank you, thank you for all of your fucking films. Then I'd pick him up by the hair and swing him over my head a few times and throw him across the room and kick all his fucking teeth in and then stomp on his face forty or fifty times cuz he makes the best fucking films. He makes the best fucking films I've ever seen in my life. I fucking love him. I fucking love him... speaking of which. Marty not only makes the best f****** films, but he also makes the best f****** salmon lasagna this old jew bastard has ever had the luck of shoveling into his freakishly wide and scaly mouth, lemme tell you!


home back index next howl