who dat? contest.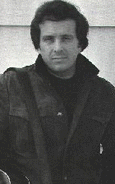 ---

last game: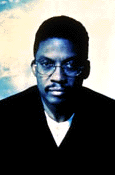 Pianist Herbie Hancock


first correct answer:
---
left column plotting comeback...

trade in america


Yeah man. Things are looking up for stee. You know how he knows? The fucking mailroom in this shit-ass building he recently moved into finally got their shit together and started delivering his Trades again today.

Yes kids, it's time for another soul-sucking 10 minutes reading: Stee Takes On The Trades.

Four Thousand Oscar Ballots Go Missing. Apparently some post office lost eight bags (roughly four-fifths) of the Oscar Ballots due to be delivered to Academy Members. Hm... that's very odd. (Boy, aren't the kids at Price Waterhouse going to be confused when they get those 4000 ballots mailed back to them, with Three Kings winning in every category except for Best Actor, won by someone named Stee.)

Antonio Banderas Tentatively Picked for 'Phantom of the Opera' Movie. Are we really ready to hear, "De Musek of De Night".

Madonna storms into UK charts with "American Pie". Yes, she's American. It's our fault, I know. But for godsakes you Brits, what the fuck are you doing making this the number one song in your tea-swilling, lorry-driving, telly-watching, bad-teethed nation? C'mon! I thought y'all were supposed to be the ones with class. Damn.

Mike Myers gets huge payday from Universal for 'Sprockets'. So Myers is going to get the anticipated 20 million for the movie based on his SNL character. I think Sprockets was one of the funniest things on SNL ever, and though Lorne Michaels can touch my monkey, this is one SNL movie I'm down to see. Unlike Ladies Man. Poor Tim Meadows. He's actually pretty funny, that guy, but man. Can you say Garrett Morris?

Dennis Rodman charged with drunken driving. A certain degree of Bad Boyishness is cool for a while, but it eventually comes to a point where it's Just Plain Sad. Rodman crossed that line about 2 years ago. Take a look at Jan Michael Vincent, Dennis. Say hello to your future. Not pretty, eh?

Murphy, Segal are 'Shrinking' men. So it appears that Eddie Murphy has committed to starring in a remake of 'The Incredible Shrinking Man'. So basically, he's decided to never make an original movie ever again. It's kind of a shame as he was really exceptional in 'Bowfinger'. Whatever. The freakish man-toe-sucker is making fucking dollars, so who gives a shit. I find it funny that the dude, Segal (not Steven) who directed 'Tommy Boy' and 'My Fellow Americans' is ever allowed behind a camera again, let alone an 'A' List project. It just goes to show how you fail your way up in this stupid-ass town.

Cate Blanchett hunts down FBI role. My girlfriend is due to star in an FBI serial killer movie directed by Tony Scott - a movie in seeming competition with a film she just turned down: Hannibal. I have nothing to say about this, except: if for some reason you're reading this Cate Blanchett: I Love You. Be Mine. I'll Buy You Dinner. Whatever You Want. You Can Even Order Dessert. Pie. Cake. Whatever. It's On Me. OK?

Clooney lands top thesps for CBS' live film. Check who my boy has gotten to do a live MOW for him: Richard Dreyfuss, Harvey Keitel, Hank Azaria, James Cromwell, Brian Dennehy, Sam Elliot, Don Cheadle and Clooney's cousin, Miguel Ferrer, Noah Wyle. Do I need to say it again? I do? OK...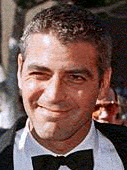 Clooney wins.

And that's all there is to it.

Finally...

I stopped going to the Puppy Cam for a while there, and now I remember why. Every time I click over, I talk out loud and everyone around me knows what I'm doing and laughs at me before I even know what's going on. Just now I clicked over and said, "Honey, move away from the camera", out loud. Not very slick.


---
The Corin "Corky" Nemec Happy Song Corner





Down in the pleasure centre, hell bent or heaven sent, listen to the propaganda, listen to the latest slander. There's nothing underhand that she wouldn't understand. Pump it up until you can feel it. Pump it up when you don't really need it. She's been a bad girl. She's like a chemical. Though you try to stop it, she's like a narcotic. You wanna torture her. You wanna talk to her. All the things you bought for her, putting up your temp'rature. Pump it up until you can feel it. Pump it up when you don't really need it... speaking of which. She's been a bad girl, she won't return my calls. Though you try to stop it, she's like a total bitch and you know, that's fine. I really don't need her. I mean, shit, she's barely been in town for 4 months and sure, she already has a great agent and is already a HUGE favorite of all the casting people around town, and yeah, maybe she could help me out and sure she looks great on my arm but you know, that's fine if she doesn't want to see me anymore. Well... by anymore I mean she won't go out with me in the first place even though her friend Tanya assured me she would because, like, I need this kind of stress and aggrevation? Pshaw! Right. I mean, the notion of being rejected, even on this level, you know, makes me stronger. Makes me want to go out and just be really mean and destructive to women but, well, I don't really know many so... But I swear next time a telemarketer calls me I'm going to hang up on them right away. Stupid people.


home back index next howl